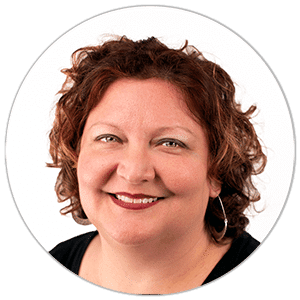 Jessica Armstrong, D.M.D.
Dr. Jessica Armstrong has always had a passion for dentistry and knew this was the career she wanted to pursue even from a young age. She decided to attend Troy State University in Alabama, graduating with a degree in Chemistry and Biology. She later earned her dental degree from the Medical University of South Carolina in Charleston. Dr. Armstrong enjoys treating children because she has the opportunity to educate them on the prevention of early childhood caries. Dr. Armstrong has recently relocated to Georgia and is still adjusting to all of the traffic we have! During her leisure, she spends most of her time chauffeuring her two children around, crafting, and watching Steelers football games.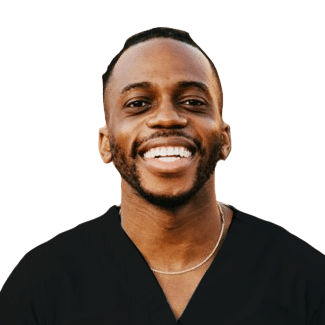 Belema Mark Abere, D.M.D.
Dr. Abere (aka "Dr. Mark") was born and raised in Stockbridge, Georgia. He went to school at the University of Georgia, where he studied Microbiology. He went on to attain his dental degree from The University of Alabama. While in school, he discovered his desire for treating kids and decided to work in a pediatric dental practice as a general dentist. 
After gaining experience in a pediatric practice, he pursued a residency in Pediatric Dentistry at the University of California, where he earned his specialty certificate in Pediatric Dentistry. 
Dr. Mark is extremely passionate about making the dental experience for children enjoyable. He married his childhood best friend in 2019. His wife, Moyo, is a pediatric nurse practitioner, and they are both passionate about providing excellent care to children! His hobbies include making music, photography, and spending time with his family.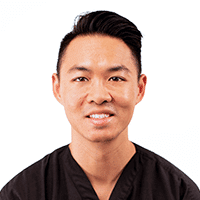 Dr. Justin Chong was born and raised in Atlanta, GA. Before deciding to pursue dentistry, Dr. Chong attended the Georgia Institute of Technology where he earned an engineering degree. He later enrolled in the Medical College of Georgia where he received his Doctorate in General Dentistry. Shortly after receiving this degree, Dr. Chong elected to pursue a specialty certification in pediatric dentistry due to his passion for working with children of all ages. He was accepted into Temple University Hospital's residency program in Philadelphia, PA, where he earned the title of Chief Resident and received his specialty certificate in Pediatric Dentistry.
Dr. Chong is dedicated to educating his patients about the importance of their oral hygiene and is also invested in serving his community. In his spare time, Dr. Chong enjoys spending time with his friends and family and is also an avid Atlanta sports fan.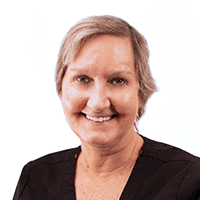 Dr. Nancy Cole is from Raleigh, North Carolina, where she attended the University of North Carolina to obtain her undergraduate degree and pursue her dental education.
Throughout her dental career, Dr. Cole has worked as an associate dentist, in a public health clinic, as the owner of her own private practice, as well as in offices exclusively for pediatric patients. In all of her experience, she has developed a passion for treating children and has found her niche in educating them on the importance of maintaining proper oral health. She mainly enjoys working with pediatric patients because she wants to deliver a great experience early on which carries through to their adult lives so they do not develop a fear or anxiousness about going to the dentist.
In her spare time, Dr. Cole enjoys traveling, practicing her flying trapeze tricks, and most importantly, bonding with her two Labrador retrievers, Gunnar, and Sheriff, as well as her horse, Stonewall.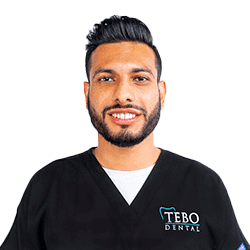 Dr. Moosa Dalwai was born in Chicago, Illinois but was raised in the Atlanta area. After high school, he spent about five years studying abroad in India where his family is from. Once Dr. Dalwai returned to the states, he earned his D.M.D. from Tufts University in Boston, Massachusetts, then returned to Georgia to start practicing.
Dr. Dalwai appreciates that dentistry gives him the opportunity to meet and interact with so many different people while giving him gratification through educating and serving the community. His main goal is to alleviate common fears patients associate with the dentist by providing them with a positive experience and becoming the best practitioner he can be.
Dr. Dalwai is also a certified personal trainer and is passionate about health, fitness, and nutrition. In his free time, he enjoys watching sports, Muay Thai training, photography, hiking, cooking, and eating.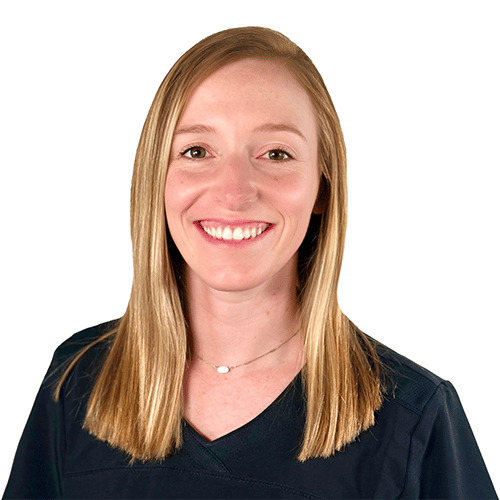 Dr. Amanda German is originally from Nebraska, which is where she attended dental school at the University of Nebraska Medical Center College of Dentistry. She first became interested in pursuing a career in dentistry during high school when she found that it allowed her to combine her passion for both art and science. She has loved being a part of the dental field ever since!  Dr. Amanda realizes that the dental office can be a stressful environment for her patients, so she is dedicated to making everyone's experience as comfortable as possible. Dr. Amanda recently got married, so she likes to spend any free time she has exploring Atlanta with her family and two dogs.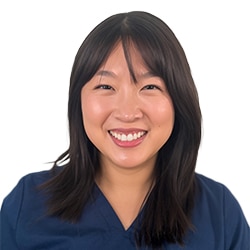 Dr. Diana Jin attended the University of California, San Diego for her undergraduate studies where she earned her B.S. in Human Biology. Later, she pursued dental school at Loma Linda School of Dentistry in California. After graduating from her dental degree program, Dr. Jin worked to gain valuable experience by spending some time practicing in both general and pediatric office settings.
Within the last few years, Dr. Jin relocated to Washington where she had the opportunity to provide dental care to a local underserved community while working at a community health center. She decided to relocate to Georgia last year so she can be within closer proximity to her family. Dr. Jin has a passion for working with children, so she specifically sought out a pediatric practice when considering a new opportunity here upon her move.
During her spare time, Dr. Jin likes to try out different restaurants, read books, explore through traveling, and play with her two dogs.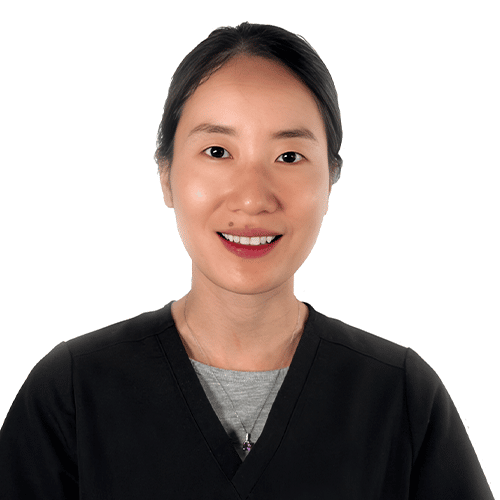 Dr. Rachel Lin is from Fujian, China, and moved to the U.S. in 2000. She received her bachelor's degree in dental hygiene in 2009 from Ohio State University in Columbus, Ohio. Upon discovering her passion for dentistry, she returned to OSU, where she received her dental degree.
Dr. Lin is a strong believer in preventative and conservative dentistry, and she also strives to provide a memorable and comfortable dental experience for her patients. She takes the time to listen, explain any dental problems her patients may have, and discuss their treatment options.
Since 2014, Dr. Lin has practiced family dentistry in Virginia. She moved to Georgia with her husband in 2019 and loves working primarily with pediatric patients. In her spare time, Dr. Lin enjoys painting, handcrafting, cooking, and traveling. She also enjoys hiking and yoga whenever she can.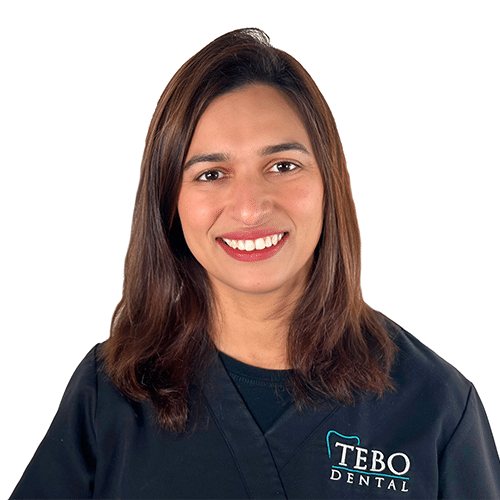 Dr. Rozee Rattani has lived in Atlanta, GA for 13 years since she moved to the states from Pakistan. She has had a passion for dental medicine since an early age, which was defined by her personal experiences. She received her Bachelor's in Dental Surgery from Pakistan before pursuing her Doctor of Dental Surgery (DDS) degree from the University of Colorado School of Dental Medicine. With extensive experience in both adult and pediatric dentistry, Dr. Rattani is a well-rounded and compassionate dental professional who strives to provide exceptional care to her patients.
Dr. Rattani is committed to giving back to her community and regularly volunteers at community dental clinics. She also works with young children at a local center, using her skills and expertise to make dental care accessible and enjoyable for all. When she is not busy shuttling her three children to various activities, Dr. Rattani enjoys reading and traveling.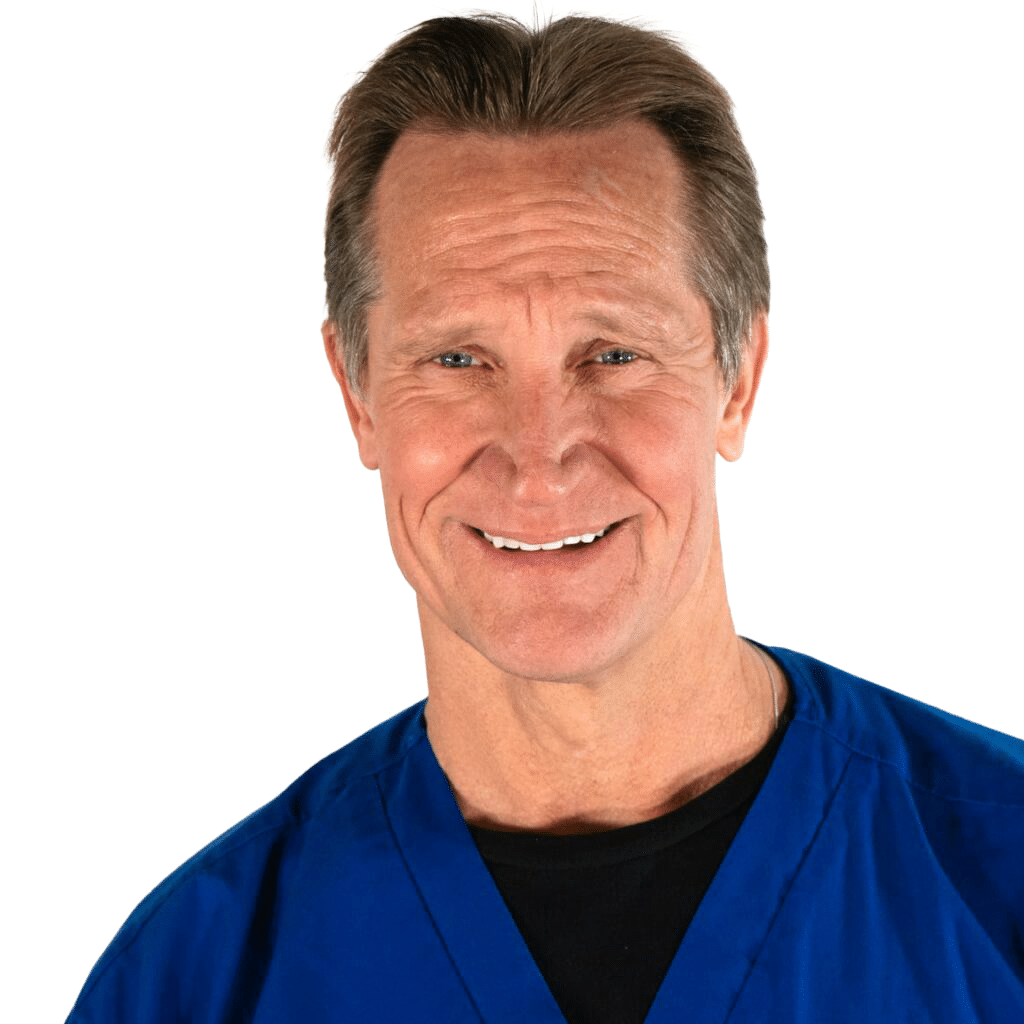 Dr. Dave Skoglund (aka "Dr. Dave") went to Willamette University and graduated in 1982. He went on to Oregon Health Sciences University in Portland Oregon. After practicing in Portland for about 15 years, he and his wife decided to move across the country and start the next chapter of their lives in Atlanta, GA. He loves to treat young children, and Dr. Dave enjoys outdoor activities such as water-skiing and hiking in his spare time.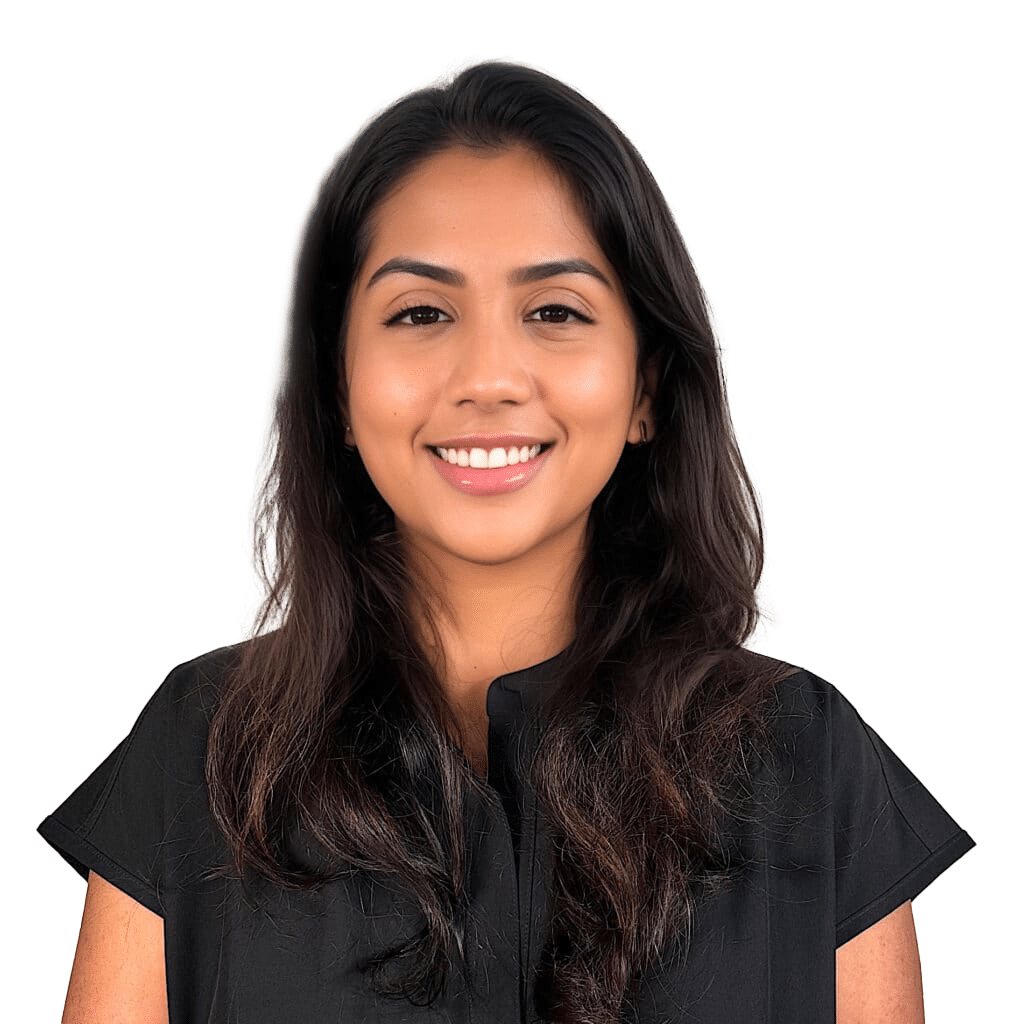 Dr. Singh started her dental journey in India. After graduating in 2006, she practiced general dentistry for three years before moving on to her first specialty training in prosthodontics, based out of London. The training included specialization in implants, dentures, and esthetic veneers. Dr. Singh was ranked top of her class. After completion, she moved to the U.S. to further explore her passion for dentistry. To be able to practice in the States, she completed two years of schooling to obtain her Doctorate of Dental Degree from the University of Southern California. She was awarded the prestigious OKU membership during her time there. After practicing dentistry for five years, her interests developed in orthodontics, and she then pursued a residency program. Dr. Singh practiced orthodontics while studying as well to keep her skills sharp. After the residency, Dr. Singh said she "could not have found a better place to practice than Tebo Orthodontics."
She has been a resident of Georgia for 3-years. Aside from orthodontics, she enjoys hiking with her 5-year-old son and spending time with him enjoying various activities outdoors.
Dr. Singh is a member of multiple professional organizations, including the American Association of Orthodontists, the American Board of Orthodontists, and the Southern Association of Orthodontists.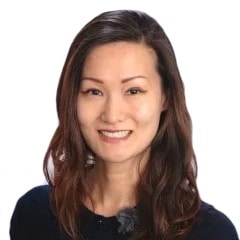 Dr. Soh graduated with a Doctorate of Dental Medicine and Bachelor of Science in Microbiology Program at the University of Florida. After basking in the Florida sun, she continued her passion for Orthodontics at the Rutgers University of Medicine and Dentistry of New Jersey.
Upon completion of a three-year residency, Dr. Soh received her Certificate of Dental Specialty in Orthodontics. Dr. Soh proficiently treated both children and adults in a high tech private office setting with state-of-the-art orthodontic technology and techniques using Damon Braces, Invisalign, mini-implants, Diode Laser, Itero scanner, and more.
Dr. Soh is excited to bring her expertise to Georgia! Dr. Soh is a member of many professional Orthodontic organizations and continues to stay abreast of innovative orthodontic field & research advancements. In her leisure time, she enjoys traveling, cooking, reading, entertaining her family & friends, fine dining at Chick fil A, 5-guys & Chipotle, and swimming. Dr. Soh is excited to meet you and your family at your next visit!