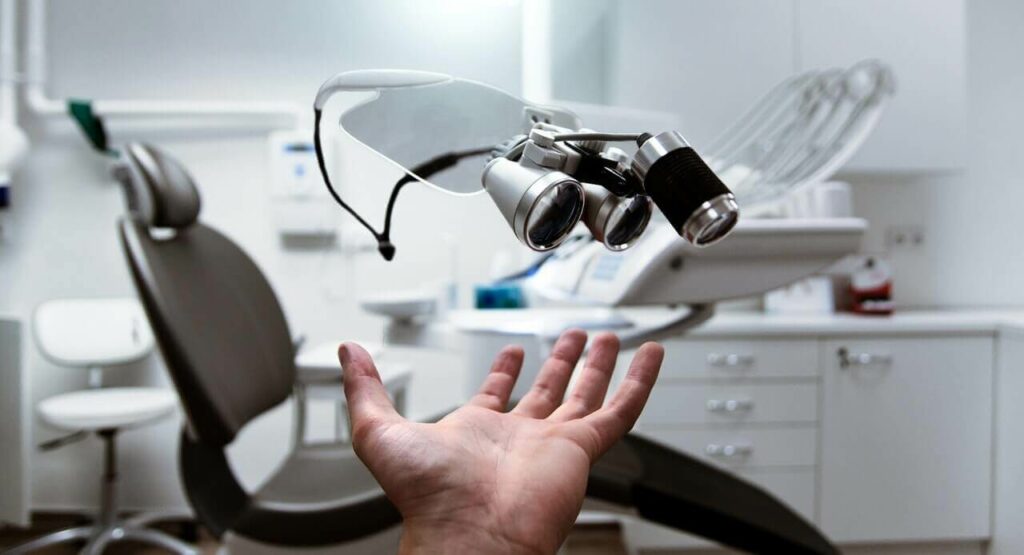 Let's face it.
We all have to visit the dentist twice per year (at least, we should, if we want to keep our teeth healthy). Regardless of whether or not you have insurance or are a self-pay patient, every patient is required to review and sign-off on the appointment policies of your dental office.
For instance, at Tebo, our appointment policy states that we require 24 business hours' notice (1 business day) of any cancellations or changes, otherwise, it will be considered a broken appointment posted to your family's account.
The truth?
Chronic broken appointments on our schedule result in not being able to fully staff our offices, 8-hours a day, 5-days a week, which limits appointment availability for our patients. Sad, but true: when your dental office has a high broken appointment rate, the greatest inconvenience to patients is less availability of appointments that fit YOUR schedule. Arriving after your reserved appointment time also impacts availability because if your appointment doesn't begin on time, it won't end on time. This means that we aren't able to offer the best possible appointment availability as often as we'd like. Want to guess the top 2 complaints patients have? You guessed it.
Limited appointment availability and finishing their appointment on-time.
Another Top Complaint… & What We're Doing About It
Appointment Policies are a chief complaint from patients in most healthcare provider offices. And the truth is, we understand why— things come up that are beyond everyone's control. But the thing that most offices will never tell you is why cancelling an appointment within 24 business hours is considered a broken appointment posted to the family's account. After multiple broken appointments, our patients can only appoint via what's called a "Same Day / ASAP" list, which means appointments can only be reserved for the same day the appointment request is made, if there is availability in our schedule.
Many patients argue that circumstances that result in their having to cancel should be "excusable" reasons, i.e. — flat tires, family emergencies, etc. When something bad happens, we feel bad, too, because we're people, just like our patients. The thing is, dental offices don't share what happens when we have numerous broken appointments in a single day. Ultimately, regardless of the reason, each missed appointment is one where the patient's insurance was verified (in most cases), and the doctor and clinical staff time has already been reserved and paid for. The consequences of having many broken appointments in a single day can have a HUGE domino effect on staff, other patients, and the company as a whole, and we feel it's time we shared this with those that care to know.
The Domino Effect: How Our Staff Pays The Price & We Pay The Bill
No, of course we don't want to upset our patients by posting a broken appointment ("BA") to the family's account or resulting in ASAP List availability-only. It's the last thing we want to do! To show how much we try to avoid this, here is the overall process, the general numbers, and consequences of what happens as a result of a high BA rate:
On average, anywhere from 10-20% of all reserved appointments end up being a broken appointment.
When this happens, our office calls other patients who need dental treatment to fill these newly empty slots.

Patients "no call, no show"— when this happens multiple times a day (which happens quite often), it can be devastating to our office.
Other patients arrive after their reserved appointment time or miss their appointments entirely. We do our best, but it is not fair to inconvenience punctual patients in an effort to see those that arrive late. We wouldn't do it to you, and we don't do it to them. What usually happens is that our staff misses lunch or are late arriving home to take care of their families, which we also try to avoid at all costs.

With many "BA's" in a single day, we have no choice but to send our staff home. And it pains us to do this because staff depend on working during reserved appointment times in order to feed their families.
The honest truth is this: no business can afford to pay employees when there are no patients, guests, or customers to serve: we try to avoid such "downtime", but ultimately, we are left with no choice but to send them home.
While many businesses may share their internal processes and challenges, at Tebo, we are learning from patient feedback that more communication, more transparency, and more openness for suggestions are the keys to maintaining strong relationships with our patients. We hope this "insider" information about broken appointments is something you find valuable.
If you are a parent or patient and have any suggestions as to how we may better serve you, please do not hesitate to email us at .
PS— And whatever you do… don't forget to SMILE BIG today! 😉
Brandon Akira
VP of Marketing & Business Development / CMO
Tebo Dental
Twitter & Instagram: @akirathebad