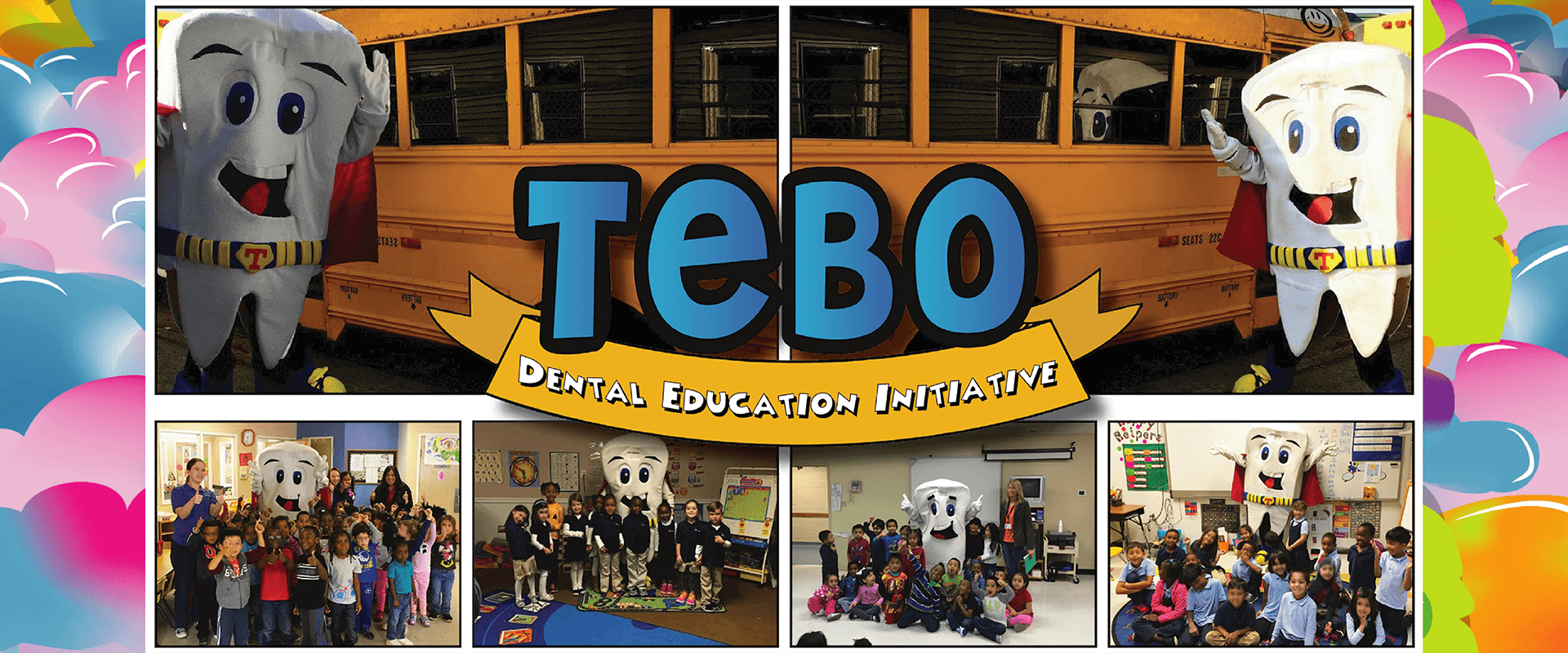 Tebo The Tooth's Dental Education Initiative!
We appreciate the opportunity to educate children in the community about the importance of maintaining proper dental health. All can remain confident that our #1 priority will always be the well-being of children and teachers we visit in schools, daycares, and educational institutions in Georgia. For the Health and Safety of those we visit in our community, Tebo Dental has suspended all School Visits until further notice. We will keep you updated and look forward to resuming our community service initiatives.
Tebo Dental is committed to educating children about the importance of practicing strong oral hygiene habits at an early age. It is our goal to ensure that the fear associated with coming to the dentist is a thing of the past!
Each year, Tebo The Tooth visits over 15,000 kids in schools, daycares, churches, and learning centers to teach students how to have a healthy and beautiful smile. At each presentation, Tebo The Tooth & his Dental Presenter entertain and educate the students on proper oral hygiene techniques. Each child will receive a dental kit at the end of each presentation to reinforce their practicing of healthy dental habits at home.
Follow Tebo The Tooth's adventures through our Facebook page! Remember to tag Tebo The Tooth in your pictures and videos from visits to your school!
Due to the limited availability of our community service initiative sponsored by Tebo Dental, we may be unable to commit to every presentation request we receive. We are committed to today's youth and the educational institutions in our community. We do our very best to educate as many children as possible, as often as possible, so we thank you in advance for your consideration and support. To request a Tebo The Tooth School Visit & Dental Presentation, please complete the form below (preferred) or email us at [email protected] 
We kindly ask that the form be filled out in its entirety in order for us to process your request.